TRUSTED AUTO DEFECT ATTORNEYS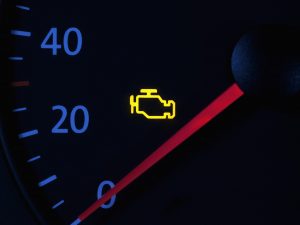 People rely on their vehicle to travel safely every single day. However, automobile manufacturers often sell vehicles that have defects that can lead to injuries or death. Unfortunately, there is a long history of auto safety defects where many lives have been lost or destroyed from either dangerous designs or manufacturing errors. Approximately, thirteen percent of all automotive accidents are the result of mechanical failures.
An automotive defect can be undetected during the manufacturing process. Some vehicles have inherent faults that may not be uncovered until a collision. Below are some common automobile defects:
AIRBAG FAILURE: Airbags can help to minimize injuries and reduce fatalities. We all expect our airbags to protect us in a collision, but if the airbags fail to deploy in a collision, the injuries may be severe.
SEATBELT FAILURE: Seatbelt failures may occur if the latch or retractor fail. When this happens the seatbelt would not prevent the occupant from striking an object in front of them, whether that's the steering wheel, dashboard or seat in front of him or her. Such failure can also lead to the occupants ejection from the vehicle.
SEAT BACK FAILURE: Some automobile manufactures attempt to cut corners and make seats as cheaply as possible. However, this may cause a seat to collapse injuring the person sitting in the seat or falling back and on top of other occupants in an accident. This can be extremely dangerous not only for the person in the seat that fails, but also for anyone sitting in the back seat.
ROLLOVERS: A dangerous vehicle design can lead to a vehicle being prone to rollover. According to National Highway Traffic Safety Administration (NHTSA) statistics, SUVs were involved in 36 percent of the rollover-related deaths in the United States, more than any other type of vehicle.
ROOF CRUSH: In the event of a rollover accident, the roof of a vehicle should be strong enough to withstand a certain amount of force, protecting the occupants from further injury. When the roof of a vehicle is not enforced, it can lead to leading to serious injuries or even death.
These are just some of the possible auto defects. Consumers should check the latest Checking for the latest automobile recalls at https://www.nhtsa.gov/recalls before purchasing a vehicle.
If you were injured in an automobile accident that you may suspect was caused by a automobile defect, you should call Ellis Riccobono, LLP immediately.
Contact Our Firm to Learn More
If there is no recovery, then there are never any fees or costs to you.
Disclaimer: This website is an advertisement as defined by the California Rules of Professional Conduct and the California Business and Professions Code. ELLIS RICCOBONO, LLP is licensed to practice law in the State of California and Federal Courts, where admitted. In certain cases, we have represented individuals in other states/jurisdictions by way of pro hac vice. The content of this website is intended to convey general information. It should not be relied upon as legal advice. It is not an offer to represent you, nor is it intended to create an attorney-client relationship.