TRUSTED WRONGFUL DEATH ATTORNEYS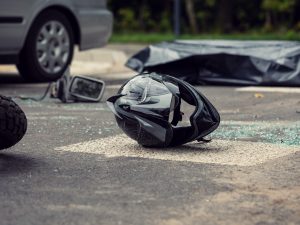 When a person loses a loved one, there is a void created by that loss. An empty spot, that was once filled by a person who made the world a better place is difficult enough, but when the death is caused by the wrongdoing of another, it can make the loss create an entirely different effect upon those experiencing it.
In California, when a death is caused by the negligence, or actions of another, the law permits the heir and/or heirs to seek damages in an effort to achieve justice. The law does so by providing a mechanism to compensate those who remain and have to live with the loss. As stated by one court, "[t]here are three distinct public policy considerations involved in the legislative creation of a cause of action for wrongful death: '(1) compensation for survivors, (2) deterrence of conduct and (3) limitation, or lack thereof, upon the damages recoverable.'" (Barrett v. Superior Court (1990) 222 Cal.App.3d 1176, 1185.
Accordingly, the law permits recovery of monetary damages for the value of the love, companionship, affection, society, comfort, care, assistance, advice, moral support, training, guidance, and protection that is lost through the wrongful death of a spouse, parent, child or family member. Factors such as the closeness of a family unit, the depth of their love and affection, and the character of the decedent as kind, attentive, and loving are proper considerations for a jury assessing noneconomic damages. (Soto v. BorgWarner Morse TEC Inc. (2015) 239 Cal.App.4th 165, 198−199, 201 [191 Cal.Rptr.3d 263]).
In addition, a person may recover economic damages including, financial support that the decedent would have contributed, the loss of gifts, funeral & burial expenses, and the reasonable value of household services that would have been provided.
In addition, in cases filed after January 1, 2022, California has expanded the damages available in a claim presented on behalf of the decedent. Prior to the new law going into effect California law limited the damages recoverable in a survival action to the loss or damage that the decedent sustained or incurred before death, including any penalties or punitive or exemplary damages that the decedent would have been entitled to recover had the decedent lived.
However, after SB 447 revised CCP Section 377.34, it reads "Notwithstanding subdivision (a), in an action or proceeding by a decedent's personal representative or successor in interest on the decedent's cause of action, the damages recoverable may include damages for pain, suffering, or disfigurement" of the person who ultimately passed. This change in the law is a just one as it helps California catch up with other jurisdictions in the country that have permitted similar access to justice.
The lawyers at ELLIS RICCOBONO, LLP have handled and tried numerous wrongful death cases, achieving astonishing results for their clients. They have done so with an approach of compassion towards the client, and with an unparalleled tenacity to hold those responsible accountable for their actions.
Contact Our Firm to Learn More
If there is no recovery, then there are never any fees or costs to you.
Disclaimer: This website is an advertisement as defined by the California Rules of Professional Conduct and the California Business and Professions Code. ELLIS RICCOBONO, LLP is licensed to practice law in the State of California and Federal Courts, where admitted. In certain cases, we have represented individuals in other states/jurisdictions by way of pro hac vice. The content of this website is intended to convey general information. It should not be relied upon as legal advice. It is not an offer to represent you, nor is it intended to create an attorney-client relationship.