TRUSTED PREMISES LIABILITY ATTORNEYS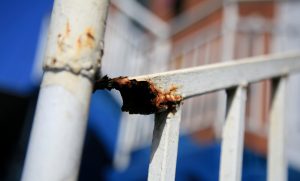 In California, A landowner or possessor (for example a renter) owes certain affirmative duties of care, as to conditions or activities on the land, to persons who come on the land, and sometimes to persons outside the land. For instance, the law requires:
Staircases and stairways must meet minimum safety requirements imposed by building codes (ie. rise and run of the stair, or length of handrails).
Construction sites have to maintain and operate the site in a safe manner to avoid foreseeable injury. Safety rules must be followed to ensure the safety of those onsite, and those nearby. Fall protection for trenches, scaffolding, skylights and roofs may be required. Protection from falling equipment/materials and electrical hazards are also other areas that require the attention of those controlling the land.
Trees have to be maintained so that falling limbs don't hurt people and roots don't create hazards for pedestrians on sidewalks, or those using an adjacent road.
Lighting has to be adequate to enable safe use of the land.
Electrical systems have to be maintained to prevent electrocution
Stores, and other areas open to the public have to take reasonable steps to insure that walking surfaces are not dangerously slippery and do not have changes in elevation that create tripping hazards.
Balconies must be constructed and maintained to prevent a fall from height.
Railings must meet required specifications to prevent a fall from height.
Security measures might have to be used to prevent third parties from entering land and causing harm if conditions of foreseeability can be established.
Pools might have to have safety measures installed (like a pool fence with a childproof lock) to prevent drownings.
Our attorneys have successfully litigated and resolved these types of cases, over and over again.
Contact Our Firm to Learn More
If there is no recovery, then there are never any fees or costs to you.
Disclaimer: This website is an advertisement as defined by the California Rules of Professional Conduct and the California Business and Professions Code. ELLIS RICCOBONO, LLP is licensed to practice law in the State of California and Federal Courts, where admitted. In certain cases, we have represented individuals in other states/jurisdictions by way of pro hac vice. The content of this website is intended to convey general information. It should not be relied upon as legal advice. It is not an offer to represent you, nor is it intended to create an attorney-client relationship.