TRUSTED DANGEROUS ROADWAYS ATTORNEYS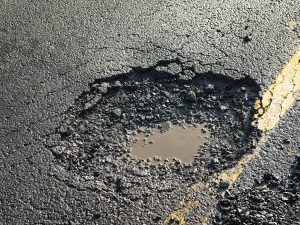 Dangerous roads cause countless deaths each year as a result of automobile and / or pedestrian accidents in California. The danger of the road or highway is often disregarded by law enforcement when they are preparing a report on the cause of the accident. Regularly the traffic collision report will state that the driver was at fault when in reality the collision was caused by the road's design or unsafe factors. This may include the following situations:
Defective road design
Inadequate barriers
Shoulder and/or drainage defects
Inadequate road maintenance
Missing or insufficient signage
Missing or defective guardrails
Lack of sidewalks
Inadequate traffic control
Inadequately marked construction zones
This often makes the government entity that designed the roadway liable for any damages caused during an accident. Claims against large government entities are extremely complex and should not be attempted without a highly skilled personal injury lawyer to advocate on your behalf.
Contact Our Firm to Learn More
If there is no recovery, then there are never any fees or costs to you.
Disclaimer: This website is an advertisement as defined by the California Rules of Professional Conduct and the California Business and Professions Code. ELLIS RICCOBONO, LLP is licensed to practice law in the State of California and Federal Courts, where admitted. In certain cases, we have represented individuals in other states/jurisdictions by way of pro hac vice. The content of this website is intended to convey general information. It should not be relied upon as legal advice. It is not an offer to represent you, nor is it intended to create an attorney-client relationship.