TRUSTED PRODUCTS LIABILITY ATTORNEYS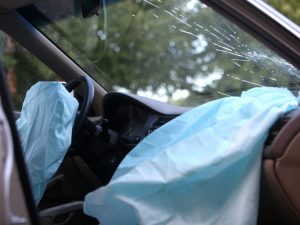 The "strict product liability" theory of recovery exposes a broad range of defendants to legal accountability for "defective" products. Liability attaches upon proof of the product "defect" and a sufficient causal connection between defendant, the product and plaintiff's injury. In order for there to be strict liability, the product does not have to be unreasonably dangerous—just defective.
A product is defective if it contains:
A manufacturing defect; or
It was defectively designed; or
The product did not include sufficient instructions or warning of potential safety hazards
The legal doctrine typically permits the imposition of tort liability against all those directly in the marketing chain—e.g., not only manufacturers, but also wholesalers, distributors and retailers. In other words, regardless of the identity of a particular defendant or his position in the commercial chain, the basis for his/her/its liability remains that he/she/it has marketed or distributed a defective product. This is because there is a legal assumption that those involved in bringing the product to market are in a highly superior position to determine the existence of and prevent exposure to defective products by consumers.
Typical examples of potentially harmful and defective products are:
Automotive products: cars, trucks, air bags, seat belts, motorcycles, etc.
Electric bikes & scooters and standard bicycles.
Consumer products like, pressure cookers & other kitchen items, power tools, gardening equipment, and other malfunctioning items.
Items that spontaneously combust, like e-cigarettes, cell phones and other electric and battery operated devices.
Construction equipment.
Ellis Riccobono has prosecuted actions for consumers injured and killed by defective products. Many of these cases have been against some of the biggest companies in the world, and despite the vast resources of the opposition, the firm has repeatedly won these cases that require know how and extensive resources.
Contact Our Firm to Learn More
If there is no recovery, then there are never any fees or costs to you.
Disclaimer: This website is an advertisement as defined by the California Rules of Professional Conduct and the California Business and Professions Code. ELLIS RICCOBONO, LLP is licensed to practice law in the State of California and Federal Courts, where admitted. In certain cases, we have represented individuals in other states/jurisdictions by way of pro hac vice. The content of this website is intended to convey general information. It should not be relied upon as legal advice. It is not an offer to represent you, nor is it intended to create an attorney-client relationship.