TRUSTED TRAUMATIC BRAIN INJURIES ATTORNEYS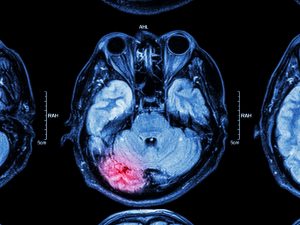 As many as 1.4 million people in America will suffer from a traumatic brain injury every year. These types of brain injuries can arise from all types of incidents, ranging from slip and falls to car accidents to workplace accidents including NFL concussions. Unfortunately, brain injuries are not always evident, even to the victim. Some symptoms can be extremely subtle and difficult to diagnose.
Symptoms
Headache
Nausea or vomiting
Fatigue or drowsiness
Problems with speech
Dizziness or loss of balance
Sensory problems, such as blurred vision, ringing in the ears, a bad taste in the mouth or changes in the ability to smell
Sensitivity to light or sound
Loss of consciousness for a few seconds to a few minutes
No loss of consciousness, but a state of being dazed, confused or disoriented
Memory or concentration problems
Mood changes or mood swings
Feeling depressed or anxious
Difficulty sleeping
Sleeping more than usual
If you have suffered an injury to your head, in an accident of any type, you need a lawyer who understands the medical testing and assessments needed to evaluate this often undiagnosed condition. Ellis Riccobono, LLP specializes in complex litigation, including catastrophic injuries such as traumatic brain injuries.
Contact Our Firm to Learn More
If there is no recovery, then there are never any fees or costs to you.
Disclaimer: This website is an advertisement as defined by the California Rules of Professional Conduct and the California Business and Professions Code. ELLIS RICCOBONO, LLP is licensed to practice law in the State of California and Federal Courts, where admitted. In certain cases, we have represented individuals in other states/jurisdictions by way of pro hac vice. The content of this website is intended to convey general information. It should not be relied upon as legal advice. It is not an offer to represent you, nor is it intended to create an attorney-client relationship.