UNINSURED/UNDERINSURED MOTORISTS
TRUSTED UNINSURED/UNDERINSURED MOTORISTS ATTORNEYS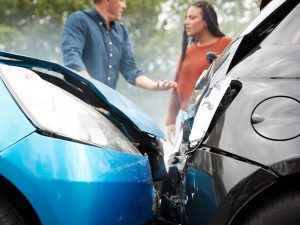 Uninsured and Underinsured Motorist Coverage (UM/UIM) is insurance contained in your own auto policy that protects you from accidents involving drivers that don't have insurance, or do not have enough. It also covers you when you are involved in a hit and run accident.
The State of California requires that every driver have car insurance with a minimum coverage of $15,000 for the injury of one person and $30,000 for the injuries of multiple people. Despite these requirements, California has more uninsured drivers than every other state.
People injured at the fault of another driver typically can only receive up to the amount the at-fault driver has in liability insurance. However, if you purchase uninsured/underinsured motorist coverage, it will pay above the at-fault driver's insurance if your case warrants it. This insurance will cover you whether you are in a car accident, a pedestrian, on a bicycle, etc. However, if you are at fault for the accident, you are not eligible to use uninsured motorist coverage.
For example:
As your riding your bicycle, someone in a car hits you. As a result, you are in severe pain and have to go to multiple doctors, get medication, miss work, etc. After all your medical treatment, you have incurred $50,000 in medical bills/medication and have lost another $25,000 in lost wages. If the driver that hit you had the minimum coverage of $15,000, this leaves you with $60,000 in costs that will not be covered by the insurance company. This is where your underinsured motorist coverage comes into play.
Another nuance with Underinsured coverage is that in California, this insurance does not "stack" on top of the at fault driver's insurance. That means if the injured party has an underinsured motorist policy of $100,000, that is the maximum the injured party can get. In the example given above, if the at-fault driver paid their policy of $15,000 then the injured party could get an additional $85,000 with their underinsured motorist coverage.
Contact Our Firm to Learn More
If there is no recovery, then there are never any fees or costs to you.
Disclaimer: This website is an advertisement as defined by the California Rules of Professional Conduct and the California Business and Professions Code. ELLIS RICCOBONO, LLP is licensed to practice law in the State of California and Federal Courts, where admitted. In certain cases, we have represented individuals in other states/jurisdictions by way of pro hac vice. The content of this website is intended to convey general information. It should not be relied upon as legal advice. It is not an offer to represent you, nor is it intended to create an attorney-client relationship.