TRUSTED CAR ACCIDENT INJURY ATTORNEYS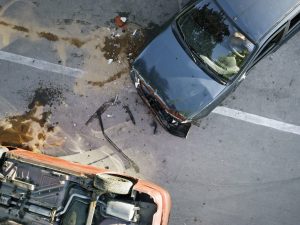 Just because this is one of the most common reasons for someone to need a lawyer, the selection of the right lawyer makes all the difference.
According to the CDC, more than 32,000 people are killed each year from motor vehicle crashes. These deaths cost more than $380 million in direct medical costs.
The same study shows that 2 million are injured each year from motor vehicle crashes.
Drunk driving contributed to more than 10,000 crash deaths per year.
Speeding contributed to more than 9,500 crash deaths per year.
Texting and Driving and other cell phone related incidents have been credited with causing incredible harm to members of our society as well. Each day in the United States, approximately 9 people are killed and more than 1,000 injured in crashes that are reported to involve a distracted driver. According to the US Department of Transportation, National Highway Traffic Safety Administration's summary of statistical findings in its article, Distracted Driving in Fatal Crashes in 2017 (DOT HS 812 700 April 2019) there were 3,166 people killed in motor vehicle crashes involving distracted drivers in 2017. 599 of those fatalities were nonoccupants (pedestrians, bicyclists and others).
Setting statistics aside, we know that those who have been injured by the negligent driving of another often have their lives turned upside down often suffering wage loss, incurring medical bills, dealing with property damage, and having to figure out how to deal with the insurance companies who are looking to deny the claim outright, or pay as little as possible.
If you or a loved one have been injured in a car crash, or have lost a family member, the lawyers at ELLIS RICCOBONO, LLP have the experience to assist you in obtaining a recovery to put you or your loved one in the best physical, mental, and financial condition possible. Whether it is presenting a claim to the insurance company for the responsible party, going to mediation, or taking the case all the way through trial, our lawyers are experts in the handling of each and every phase of the process and are here to handle the case – every single step of the way.
Contact Our Firm to Learn More
If there is no recovery, then there are never any fees or costs to you.
Disclaimer: This website is an advertisement as defined by the California Rules of Professional Conduct and the California Business and Professions Code. ELLIS RICCOBONO, LLP is licensed to practice law in the State of California and Federal Courts, where admitted. In certain cases, we have represented individuals in other states/jurisdictions by way of pro hac vice. The content of this website is intended to convey general information. It should not be relied upon as legal advice. It is not an offer to represent you, nor is it intended to create an attorney-client relationship.