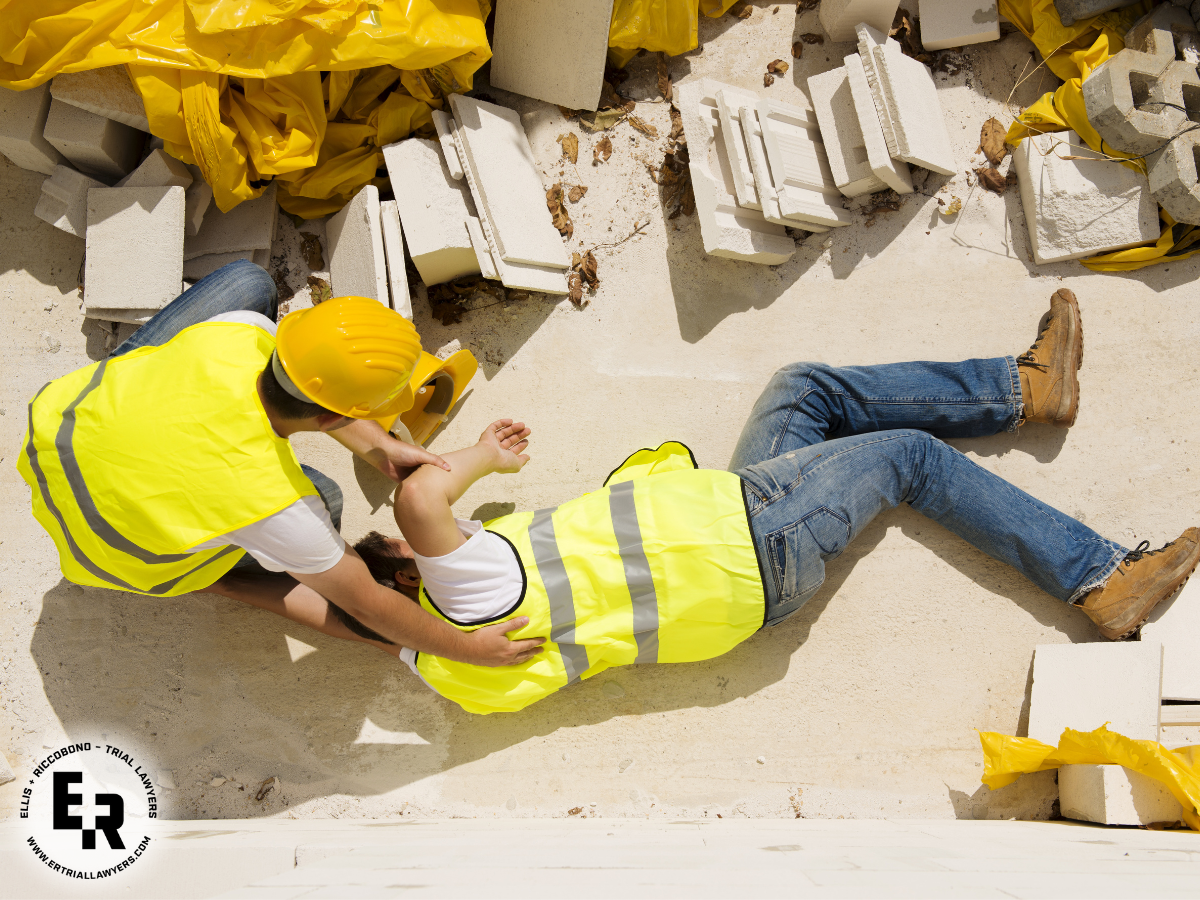 Construction site accidents occur all too frequently and often result in personal injury or death. Workplace accidents are typically covered under workers' compensation benefits if the incident occurs because a worker, or his employer was the sole cause of the incident. However, if these incidents are the result of carelessness from a third party (for instance another subcontractor on-site, or a defective piece of equipment, damages beyond, and often superior to those available in a worker's compensation claim might be capable of compensating for the harm suffered.
What is Considered an Actionable Construction Site Accident?
Construction site accidents can transpire at any phase of the construction process, from the initial excavation and foundation work to the final finishing touches. They can involve many types of workers, including laborers, plumbers, electricians, carpenters, and heavy equipment operators. In most situations, the following can deem a construction site liability:
A dangerous condition is created
Duty to protect is breached
Someone fails to take reasonable steps to prevent an accident
In general, liability for negligence in construction site accidents in California can arise from a wide range of incidents that result in harm or injury to workers or visitors to the site. Some common types of incidents that may give rise to liability include:
Falls: Falls from heights are a leading cause of construction site accidents and can result in serious injuries or even death. Liability can arise if a party responsible for ensuring safety on the site fails to provide proper fall protection, such as guardrails, safety harnesses, or netting.
Electrocution: Construction sites often involve the use of electrical equipment and wiring, which can pose a significant risk of electrocution if proper safety measures are not in place. Liability can arise if a party fails to properly install or maintain electrical systems or equipment.
Struck by Object: Workers on construction sites are often at risk of being struck by falling or flying objects, such as tools, debris, or equipment. Liability can arise if a party fails to provide proper protective gear or barriers to prevent such incidents from occurring.
Equipment Accidents: Construction sites involve the use of heavy machinery and equipment, which can pose a significant risk of injury if not operated or maintained properly. Liability can arise if a party fails to properly train workers in the safe use of equipment, or if the equipment is defective or improperly maintained.
Toxic Exposure: Construction sites may involve exposure to hazardous substances, such as asbestos, lead, or other chemicals. Liability can arise if a party fails to properly identify and remove hazardous materials or fails to provide proper protective gear to workers exposed to such substances.
Liability for a construction site accident will hinge on specific facts surrounding the accident and can sometimes be complicated to determine. If the responsible party fails to provide safety equipment or encourages the ignoring of safety guidelines, that party may be liable for accidents that are caused by its action. These are just a few examples of the types of incidents that can give rise to liability for negligence in construction site accidents in California. Liability can arise from a wide range of circumstances, and each case must be evaluated on its own merits to determine who may be responsible and what damages may be recoverable.
What is the Legal Regulation for Reportable Accidents?
In California, employers are legally responsible for reporting work-related accidents and illnesses to the Division of Occupational Safety and Health (Cal/OSHA) within specific timelines, depending on the nature of the incident. The standard requirements for reporting workplace accidents in California are as follows:
Employers must report any serious injury, illness, or death that occurs at the workplace, or
Any incident that requires the employee to be hospitalized for more than 24 hours.
Additionally, any amputation, loss of an eye, or serious burn must also be reported. Employers must report serious work-related injuries, illnesses, or deaths to Cal/OSHA within 8 hours of the incident. For any incidents that result in an employee's hospitalization or amputation, employers must report them within 24 hours. Employers can report work-related accidents and illnesses by using the online reporting system on Cal/OSHA's website.
How Can My Attorney Assist?
If a construction site accident with significant personal injury occurs, an experienced attorney can help sort out complicated liability issues. Consult with an adept law firm that can guide you through your legal options and help you manage the legal process of seeking compensation for your damages. Construction site accidents can have grave consequences.
The experienced personal injury attorneys at Ellis Riccobono LLP invite you to meet with them if you have any questions about the information you read above. The experts at our firm have represented an abundance of people who have serious injuries and death when negligence occurred in the construction zone.
Call (424) 901-1202 or email info@ertriallawyers.com today for a free consultation to learn what we can do for you.